MJF BEVERAGES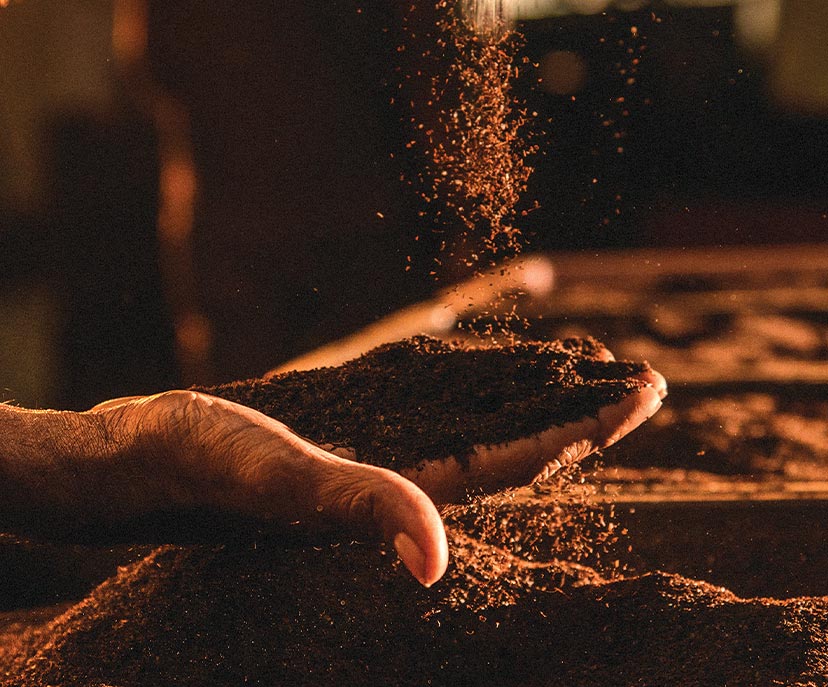 Dilmah pioneered the concept of Single Origin Tea in 1988 against industry trends to declare its commitment to authenticity. Garden fresh, unblended tea is a hallmark of Dilmah and offers a unique taste of unblended Ceylon Tea packed at source.
More than anything, at Dilmah we believe in being kind. Kindness is at the heart of everything we do. We spread kindness by doing everything with care and respect. This means respecting nature - growing only the finest ingredients and protecting the environment. Respecting our workers, good working conditions and fair wages for their efforts. Respecting our consumers - we do not blend our teas. We uphold the highest standards and do not compromise quality to make a profit. We make the best tea in the world and use our profits to support those that need that little bit of kindness the most.
TASTE GOOD & PURPOSE
Our Founder's dream was to offer his tea, grown and packed at source, direct to the world. After nearly four decades spent in overcoming the obstacles he faced, as he sought to offer the first genuinely ethical tea brand, he succeeded in 1988 and his earnings fulfill his pledge to making Dilmah a business that is a matter of human service.

Taste

Deliciously authentic, honoring the influence of Nature in our Single Origin Teas and handpicked ingredients. We are tea growers, and our commitment is to great taste with tea that is garden fresh, single origin and of the finest quality.

Goodness

Tea that is grown, handpicked and handmade, and infusions from ingredients that are authentic, all freshly packed at source, to ensure that natural antioxidant goodness is nurtured and protected for your enjoyment.

Purpose

Formed around our Founder's sincere wish to make business a matter of human service, earnings from Dilmah Tea are shared with less privileged people and the environment.
Why Dilmah Iced Tea?
Genuinely ethical

Earnings from Dilmah Iced tea are used by the Dilmah Family's MJF Foundation to care for those with disabilities, empower marginalized women, men and youth and by Dilmah Conservation to conserve and restore the environment.

Family commitment to tea

As a family business, we have a different perspective on tea. Unlike in a multinational or multi-product business, tea is the core of our Group of Companies, central to everything we do. In partnership with the consumer, our family commitment helps Dilmah deliver consistently high quality, innovative teas, growing consumption of tea and a healthy lifestyle amongst our consumers.

Fresh handpicked tea extracted at source

Dilmah Tea extract is made from freshly handpicked tea leaves. The tea leaves used to produce our tea extract are grown, harvested and processed at our Rilhena family Tea Garden in Ratnapura, in South Central Sri Lanka. It's the only tea concentrate made from 100% Pure Ceylon, single estate tea. The fresh tea is made into a high-quality extract within 24 hours of handpicking.

Minimally processed to preserve the natural goodness of tea

It is extracted and concentrated under vacuum at low temperature, thus preserving delicate volatiles contributing to taste and flavour. There is no spray drying which strips the flavor and alters the compounds contributing to taste, thus affecting the overall quality.

Only international tea brand owned by tea Growers

Dilmah is the only fully vertically integrated tea company with ownership of some of Sri Lanka's finest tea gardens, modern factories, tea brokering firm, printing and packaging facilities and investments in every segment of the tea industry, making it one of the leading luxury tea brands in the country.

Rilhena estate
MJF Beverages (Pvt.) Ltd. was established in 2007 to produce and market a uniquely authentic Tea Concentrate for Ready to Drink Tea. Made from a patented process developed by Dilmah with more than 5 years of R&D, the MJF Beverages facility in the company's Rilhena Tea Garden, produces tea concentrate from freshly harvested tea leaves. The method is substantially superior to that which is used by all other Concentrate Tea brands.